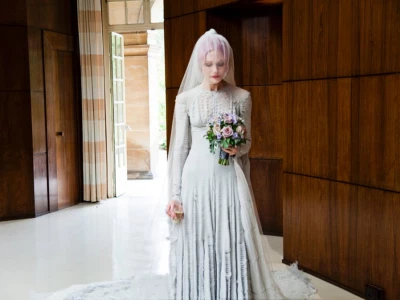 Katie Shillingford
In short, no, absolutely not.
Whilst we love a white or ivory dress as much as the next person, picking your wedding outfit is about feeling your best, and if this means it being a different colour then you should absolutely go for it.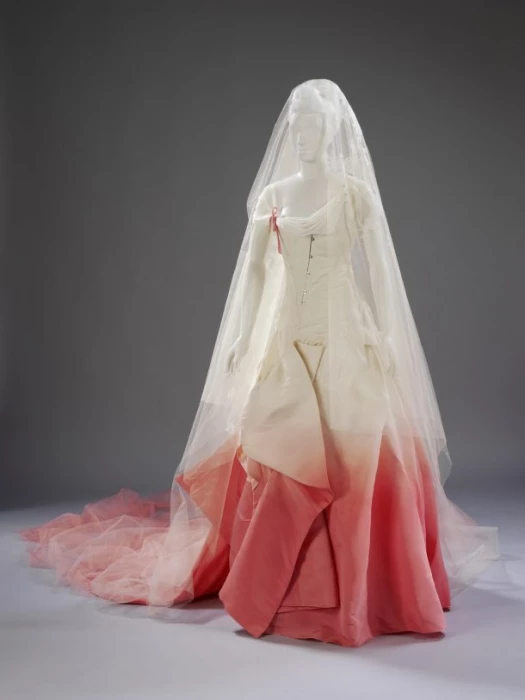 Gwen Stefani
Here are some fun facts to baffle anyone with who tries to tell you it's 'tradition'.
It was actually traditionally for the bride to wear whatever her fanciest dress was, depending on your wealth and status. (People needed dresses they could actual wear again... more on this in another blog!) Also different countries and cultures have different special or lucky colours, so it was very unlikely these would have been white.
Whilst paler dresses did crop up in the 17th century it wasn't until Queen Victoria's wedding in 1840 that white dresses became really on trend. Pictures of Queen Victoria's look were readily available so other Victorian brides wanted to emulate her. Also white was a pretty fancy status symbol at the time, as it was hard to clean, so implied you had lots of frocks to spare, and lots of servants!!!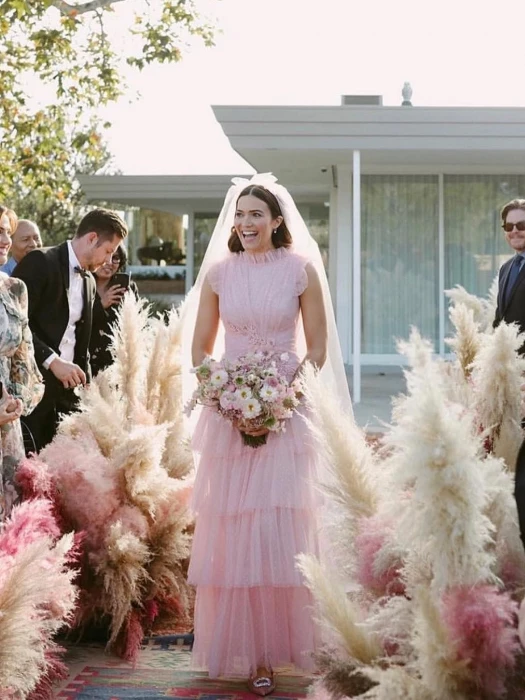 Mandy Moore
This is all well and good, white dresses can look super dreamy and romantic. The contrast with what everyone else is wearing/what you wear everyday, can be really fun.
But, if you want to wear some other colour on your wedding day, then pressure to look vaguely like how Queen Victoria chose to look, should definitely not dissuade you from your dream outfit.
If you do chose a coloured wedding dress you would also be in excellent company, in recent years Gwen Stefanie, Jessica Biel, Mandy Moore and Reese Witherspoon all went pink, Katy Shillingford wore grey, Elizabeth Taylor wore yellow, SJP wore black, and Dita Von Teese wore purple.
Also, one of our personal all time faves from the V&A; donated by Monica Morris (who later became the first, and till 1978, only, female member of the Association of Mining Electrical Engineers! And then got an OBE) who married Dr Arthur Jackson in 1938, wearing the most gorgeous bright red dress (and rumour has it, paired it with a blue veil)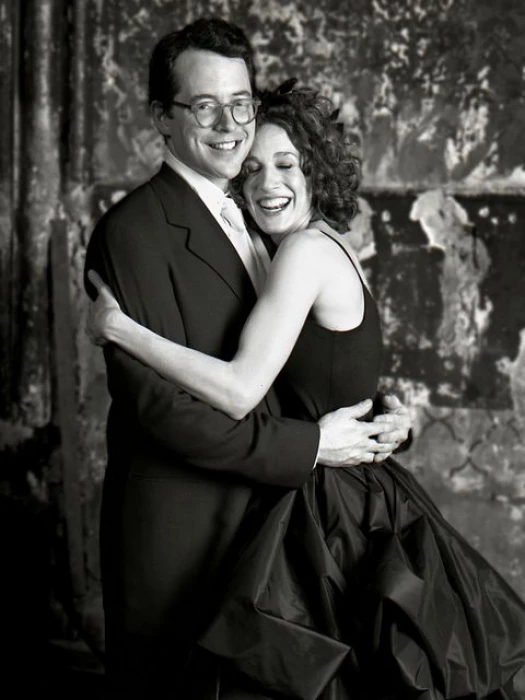 SJP
It's totally stunning and unique. (#bemoremonica)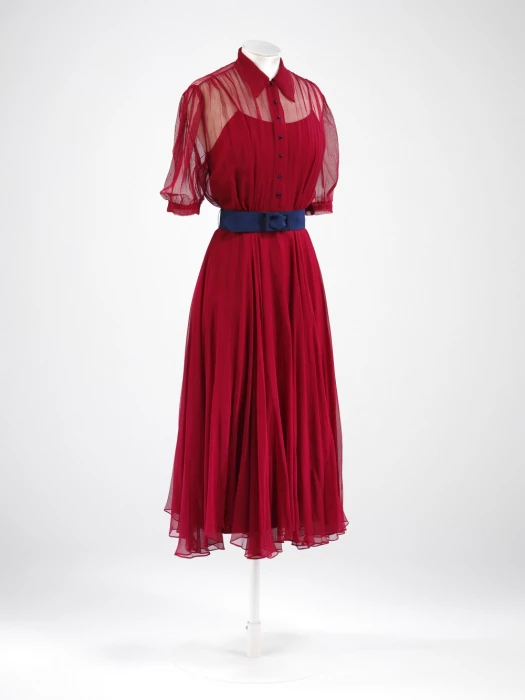 V&A Monica Morris
Over the last few years we've had the pleasure of working on a few coloured wedding dresses and each one has been a joy..
Ruth 2017 was a rich creamy gold colour to match pieces of her great grandmother's vintage silk blouse that we incorporated into the design.
Anna 2016 the main fabric was pale gold with a stunning gold metallic lining and trim of gold square sequins around the hem that dazzled on the dance floor.
Helen 2019 An ivory and gold layered tulle skirt with gorgeous gold bodice. The bodice fabric featured gold embroidered elephants, tigers and birds and was originally brought back from Sri Lanka by Helen's Grandfather to be made into her Grandmother's wedding dress.
Maisie 2016 A total ray of sunshine (just like Maisie!) gorgeous heavily beaded yellow dress matched her personality and her bridal VW camper van. The hem also featured hundreds of white and yellow feathers.
Bobbie 2019 in Pale powder pink. Bobbie's modern take on a 40's wiggle dress was so perfect for her chic London do. The romantic pale pink perfectly paired with the ton of ivory tulle frills adorning the hem and bust.
All gorgeous.
All unique.
All definitely Wedding Dresses.