Whilst we welcome the excitement and promise of a new year we have to admit that January can be a bit dark and cold, the perfect time to tuck up indoors in front of a good movie.
We've both worked in costume so get a huge amount of our inspiration from film as well as finding it can be a really great starting point for our brides. Sometimes looking at a million white dresses can be totally exhausting, so turning to your favourite movie outfits can be a great way to start thinking outside the box about what your ideal dress could be...
Here's our top 5 favourite dresses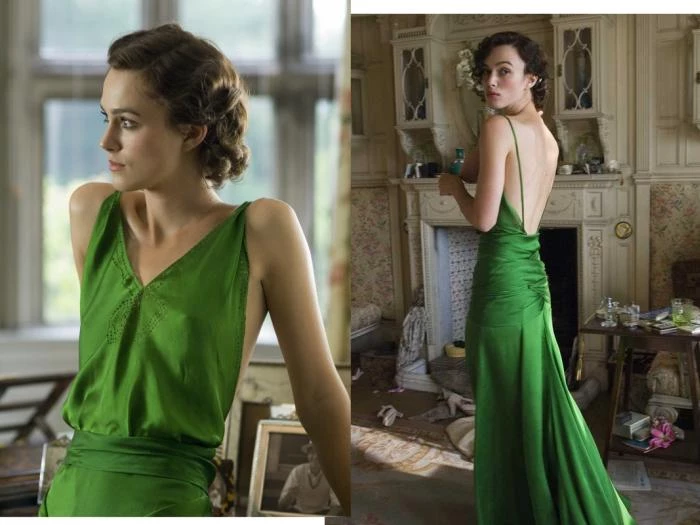 Atonement -- Keira Knightly's green dress
There can't be many lists like this written since the release of Atonement in 2007 that don't feature this spectacular dress. Designed by Jacqueline Durran this showstopping dress contains all our favourite 1930's details, cut on the bias to achieve that perfect drape, the super low back and did we mention that train. The movement in the silk makes it romantic and dreamy in equal measure but the daring colour gives it an edge that lights up the screen, pure costume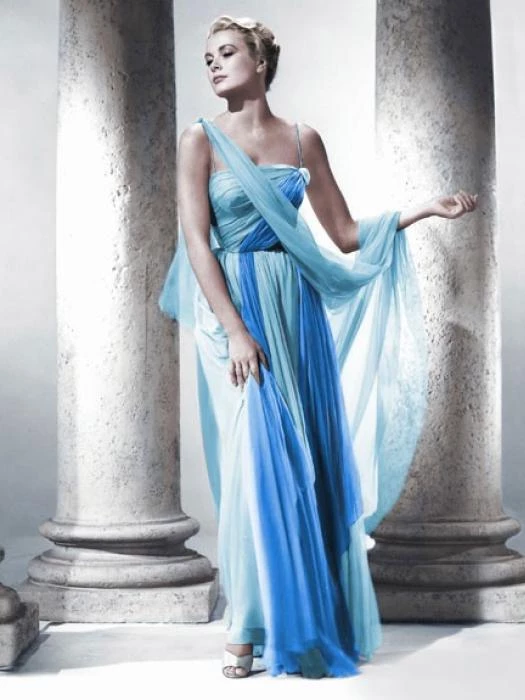 To Catch a Thief -- Grace Kelly's blue dress
We could have made this list on Grace Kelly's outfits alone so picking just one was a real struggle, but this is a beauty. Edith Head worked extensively with Alfred Hitchcock and Grace Kelly and this was apparently one of her favourites. Designed to emphasise the coolness of Kelly's character at the start of the film this spectacularly draped gown owes as much to ancient Greece as it does to the film's 1950's setting. The shape is very structured but all that fabric from the endless pleats and gathers make for huge volume and drama and it comes with its own little cape...what's not to love.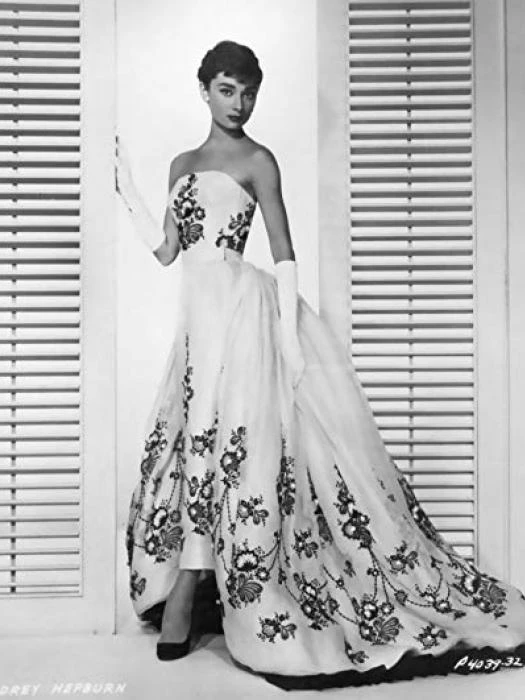 Sabrina -- Audrey Hepburn
No stranger to best dressed list Audrey Hepburn looks totally awesome in this Givenchy stunner. A really bold and unusual dress with its monochrome design and classic fitted cocktail pencil skirt paired unexpectedly with that amazing detachable wrap around train; it's totally mesmerising. Somehow managing to be both an impressive ballgown and yet look sharp and modern at the same time thanks to its clean structure and neat strapless bodice and I guess it helps that it's being worn by Audrey Hepburn!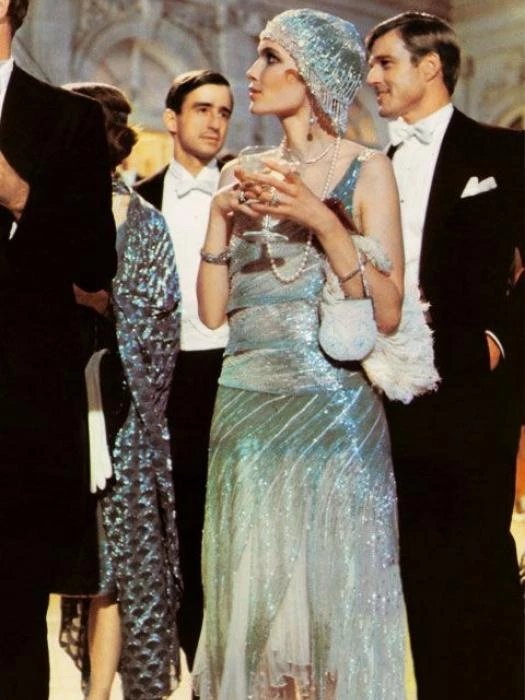 Great Gatsby -- Mia Farrow's silver dress
Theoni V. Aldredge designed the costumes for the Great Gatsby to make Farrow as Daisy Buchanan look as ethereal and other worldly as possible. The silver dress she wears for the party accompanied by a spectacular headpiece literally dripping with Cartier diamonds really is like something from another planet. The short fun style is 20's perfection with its dropped waistband and splits in the beading that give way to chiffon ruffles perfect for dancing, a silver sparkling Art Deco masterclass.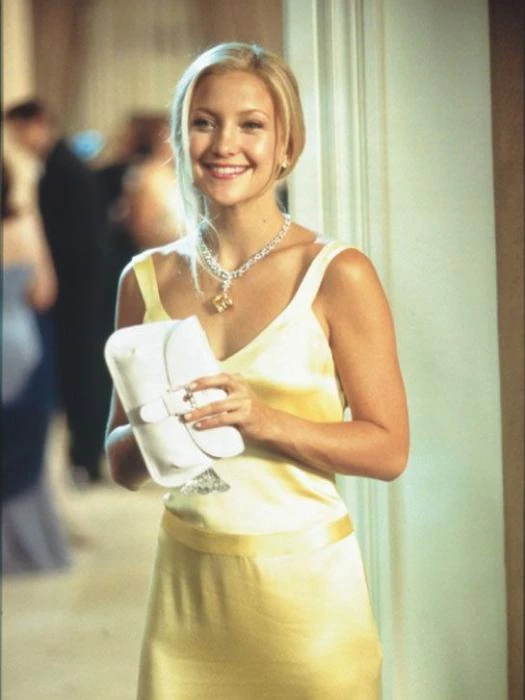 How to Lose a Guy in 10 Days -- Kate Hudson's yellow dress
Perhaps not on many classic movie lists but this dress is a total winner. Breathtaking in its simplicity, it proves you don't need lots of frills and details to have a spectacular dress. Karen Patch designed this elegantly clean cut dress to emphasise the jewellery in the scene, whilst it may be clean and simple the unusual colour choice is what really makes it stands out. Who says blondes can't wear yellow!