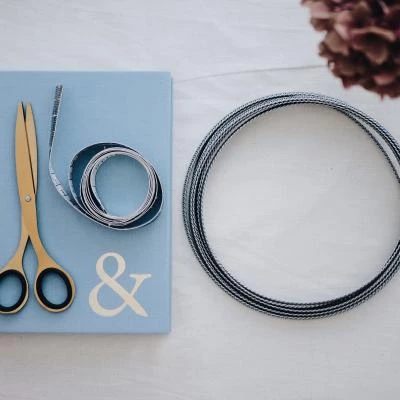 I guess I should start by saying that what we make is not really a corset in its traditional meaning.
The idea of having laces at the back which pull you in to make your waist smaller is a very old-fashioned practice. Rather, when we make a boned bodice for someone it is made exactly to their measurements, not smaller.
Our end goal is for the bodice to be a secret structure that holds the shape of the dress and creates a clean, smooth silhouette.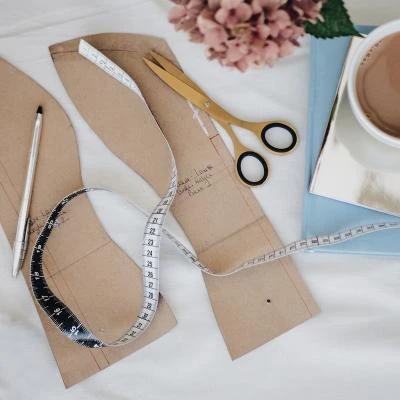 No gaping, no bulging, no hoiking up something strapless, nothing that will detract from the beautiful dress or more importantly, from having an amazing time on your wedding day!It is a very technical process and starts with taking a comprehensive set of measurements which we then translate into a paper block. This is then used to create the pattern for the bodice, following the design and shape of the dress.
Whilst we do make basic bodices to be worn separately underneath the dress, we find it's better when it's constructed as part of the dress so that it all works seamlessly together.
Once we've drafted the pattern, we make a toile of the bodice. This is like a practice version for us to check the fit and shape work before making any alterations. We will make this from cotton coutil which is very strong, but still soft and flexible for comfort.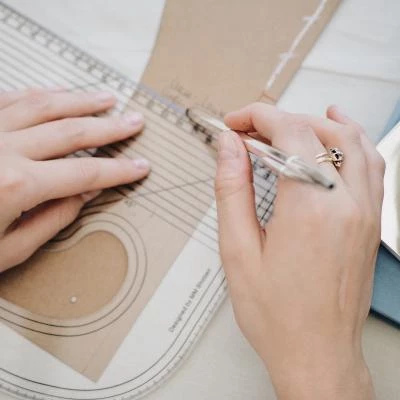 Every component that goes into the bodice is considered and chosen for the ultimate comfort of the wearer, this starts from the shaping to the fabric and the steels that go inside. We tend to use a single layer of coutil to keep it lightweight and breathable. The bones that go inside are spiral steels, which are a little bit more expensive, but totally worth it; commonly used for ballerinas and opera singers, they bend and flex and allow the wearer to move comfortably, so for the all-important 3-course meal, bending to hug Aunt Joyce, or tearing up the dancefloor you won't feel restricted!
"...I love that my dress is completely unique and fitted perfectly to flatter my figure..."
Real bride Clare-Louise Skelton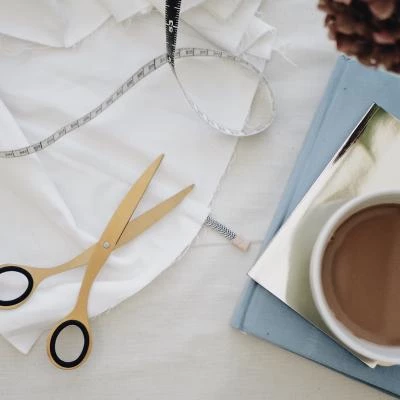 We are currently working on our 2019 bespoke brides so keep an eye on our Instagram page to see the results. Meanwhile, our first collection is now available to order online...treat yourself.