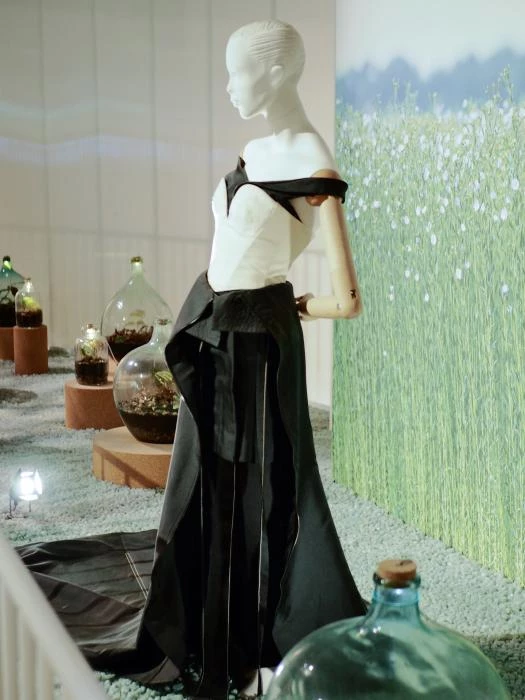 It's no big news that veganism and the disposable plastics revolution have had a huge effect on people's mindset and changing attitudes the past couple of years. But with the recent exhibition at the V&A, "Fashioned from Nature", it inspired us to take a closer look at the impact our own business may have on the environment.
Being ethical in our practices has always been extremely important to us as there is potential for so much waste to happen in the process of designing and making a garment, especially a wedding dress which uses so much more fabric and resources than your usual piece of clothing. For a start, all the paper used in making the patterns gets recycled, as well as all the scraps of fabric.
We keep all scraps and offcuts that will be of no use and gather them up with all snipped threads (or rather, as many as possible!) and take them to fabric recycling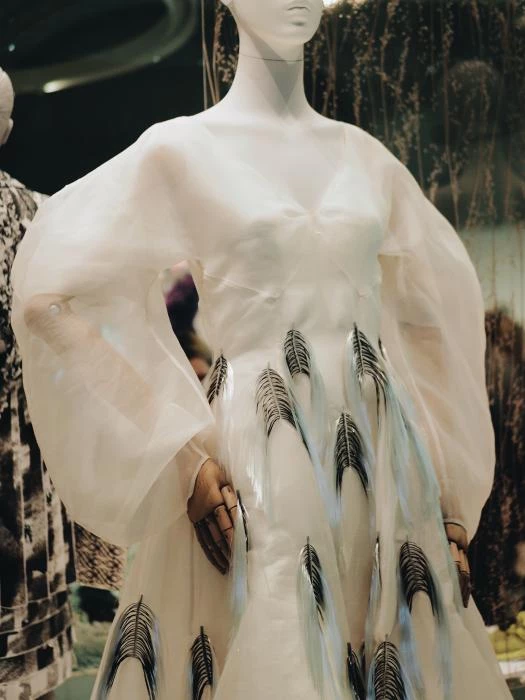 Something we have noticed we are doing more and more is finding ways to use some of the bigger offcuts and repurpose them into flowers for accessories, covering the bases for headpieces or (new product spoiler) eye masks.
We make everything ourselves, so nothing is made in factories in impoverished countries. This cuts out not only the possibility of exploitation of the people working there, but also the carbon footprint involved in the manufacturing process and the subsequent shipping. These small practices are by no means radical but are a start to making bigger changes in the future.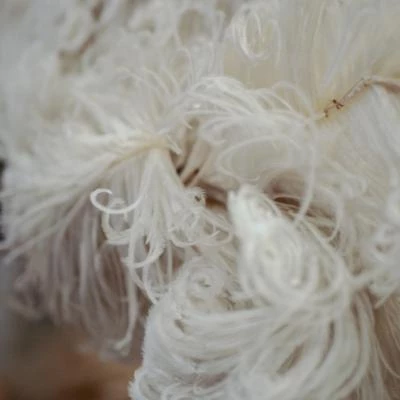 There are a lot of materials typically used that are not often considered for their ethicability, for example, the use of feathers. We have always made sure that any feathers we use are ethically sourced with a certificate to prove their source. But leather was a product we used (albeit not a huge quantity) up until recently. We have since found a company which makes PU leather, a more sustainable alternative with a lower environmental impact than PVC or genuine leather.
These kinds of changes are not too difficult in terms of how much time it took to research, and the difference in the quality of the products we have changed are either exactly the same or better. But the next tricky step is with the rest of the fabrics. The processing and dyeing of fabrics can have a big environmental impact, and this is all before it has even reached the stores we buy them from. Synthetic fabrics are generally far worse than natural but the difference in cost is huge and sometimes the budget afforded to us means we need to use synthetic.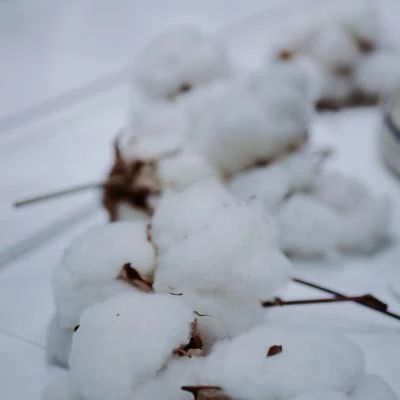 For most of our garments we mostly use silks. The quality is second to none in terms of drape and weight, and we often try to use silk to line the garments too. This is actually quite an expensive option, but sometimes the finished look and feel outweighs the cost.
We recently found a very good supplier of bamboo silk that is made from 36% silk and 64% bamboo. Bamboo is almost a wonder fibre! It grows quickly using little water, no fertiliser, and self-regenerates from its own roots! And this particular fabric we have found is so beautiful that we may end up using it to replace the silk satin we usually use for many of our pieces.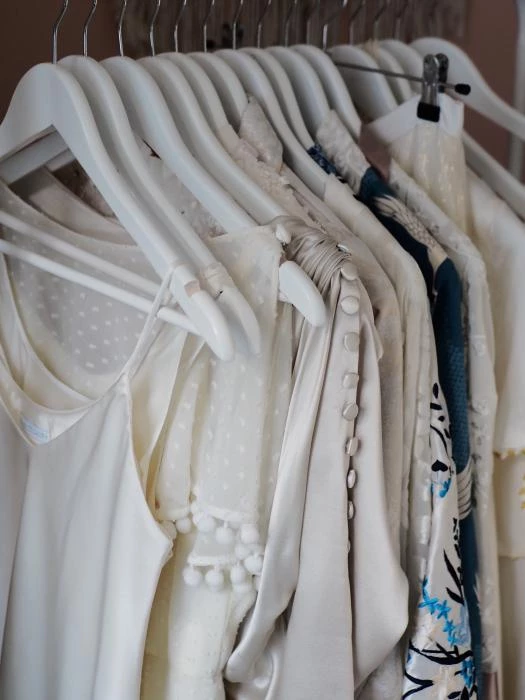 There is one company we are keeping a close eye on and that is The Offset Warehouse. They supply eco fabrics and haberdashery. So far, most of the fabrics haven't suited our need, but they do have a satin fabric made from recycled plastic bottles, which we love the idea of! We contacted them about it and it's currently in a colour we won't be able to use very much but hoping for more colours in the future. Meanwhile, we will continue to find similar products to see if that's something we can switch to.
We love seeing things like The Green Carpet Challenge to promote the use of more ethical and sustainable practices within fashion and couture. Ambassadors like Emma Watson, Stella McCartney and Livia Firth are championing the ethical movement with great success and it looks set to continue.
We look forward to finding new ways to keep making positive changes and we know our brides consider this as important as we do.