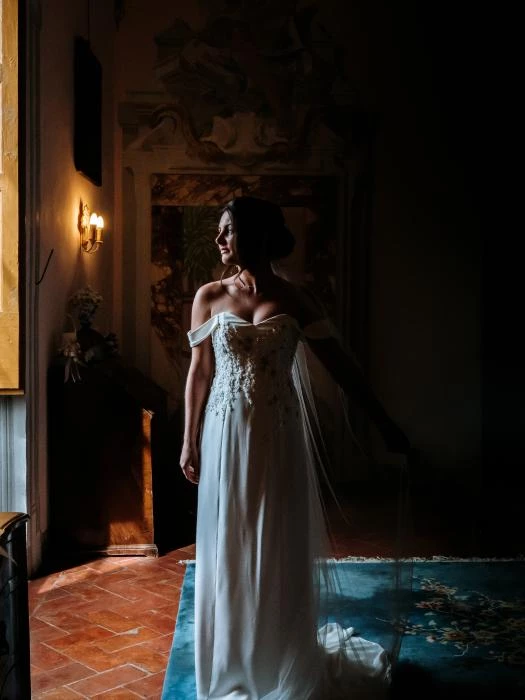 What a treat this was for us to work on. A longtime friend of ours, Jess, asked us to make her dress and when she showed us her ideas we couldn't wait to get started.
She showed us inspiration images from Alexander McQueen with dark beading and embroidered stars and we instantly knew this would be killer. And then she told us, "The wedding is going to be in Tuscany...at sunset."
Boom. Let's do this.
As the design process went on, we decided on a winning design and started looking for the right lace that we could use for the bodice, but it wasn't easy. We knew that all of these beautiful laces were just not what we wanted so there came a point after a few hours trawling round fabric shops that we stopped and said, "Hold on, why don't we make our own lace?"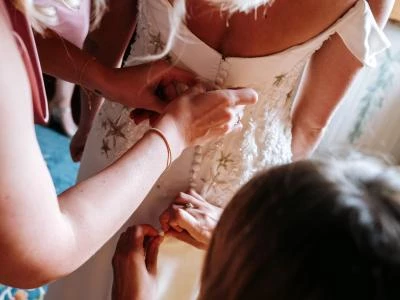 So we sourced a few different types of lace that we cut into to create smaller motifs and then layered them together on the bodice. In the fittings, we added more and took some away, and added different types of beads to enhance the star shapes and add some darker tones. It took a LOT of hours to sew it all on by hand but the finished effect was worth it!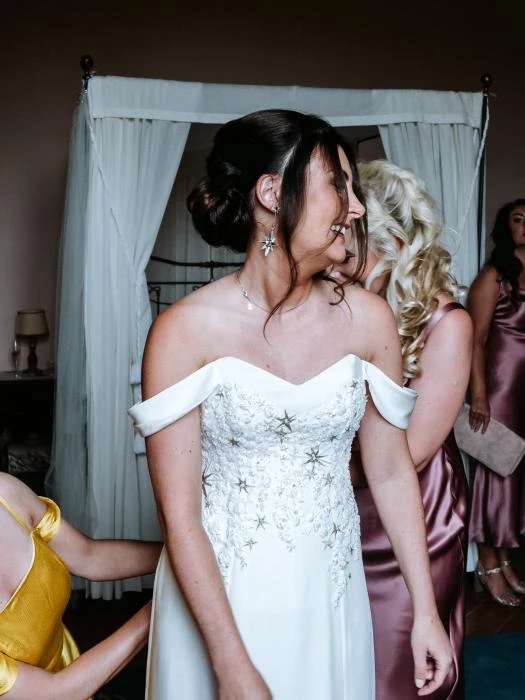 We wanted the lace to stand out on its own, so we made the band and sleeves across the top out of the same silk crepe as the rest of the dress, which kept the neckline clean and elegant to sweep round to the low back -- perfect for a show-stopping walk down the aisle!
The light in Tuscany was just heavenly and seemed to make those stars shimmer and glow in the sunset. Scroll down to see more, but be warned; you may get a bad case of wanderlust and find yourself immediately booking a ticket to Italy.
Beautiful photography by Zoe Pienaar https://zoecphotography.shootproof.com/
Dress, veil, robe and bridesmaids dresses by Paper to Lace
Jewellery by Retrospective Jewellery