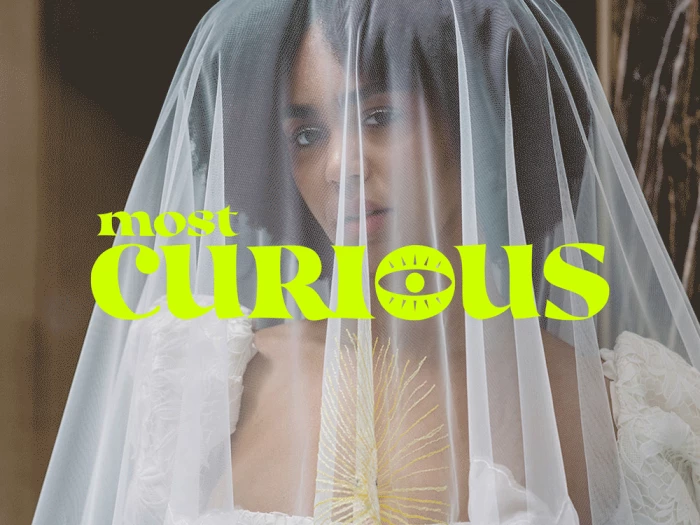 We are absolutely thrilled to be coming to Most Curious Wedding Fair in March 2022! Taking place at the legendary Truman Brewery on Brick Lane, it is always an exciting and thrilling hub of joy and creativity. This is not your average corporate wedding fair, this is for the couple who want to do things their own way, who want to buck the trends – in fact, create their own trends. And those are the couples we want to meet.
We know that inclusivity is a really important ethos at Most Curious and that's something we strongly believe in too. No matter who you are marrying, how you identify or how you look, we want to make your dream wedding outfit. And we know we will find you right at home at Most Curious! Whether you are looking for a sequin dress, or a personalised hand painted skirt, chic trouser and camisole combo or a jumpsuit and cape, stop by our stand to have a look at the collection and talk to us about your ideas. All of our pieces can be customised so you can truly create your own iconic outfit to suit your personal style and this will be a perfect opportunity to talk through with us what it is you are looking for.
One of our favourite things at the Most Curious show is the catwalk – a real event worth planning your day around where you can see the frocks in action! This is such a great opportunity to really see how the fabrics move and get some real inspiration for styling some of the separates in different ways. The styling team at MC are amazing, the looks they put together are always incredible, and the hair and make-up are so far removed from what you would expect for "bridal" that it's actually quite hard to imagine why you would want to have it any other way. We will have some of our pieces in the catwalk show so be sure to stop by to enjoy seeing a few of our most iconic outfits having their moment.
If you think you are a Most Curious bride, put Friday 4th – Sunday 6th March in your diary. Message your squad, and get them to put it in their diaries too! You won't want to miss this fair – actually, it's more of a party. A perfect way to kickstart your wedding journey, no matter how far down the planning line you are, it's an absolutely bangin way to get into the party mode and get you excited about planning your wedding!
Click the link below to buy tickets and be sure to share with any of your cool friends who are planning a wedding.